Communicating Bath Door System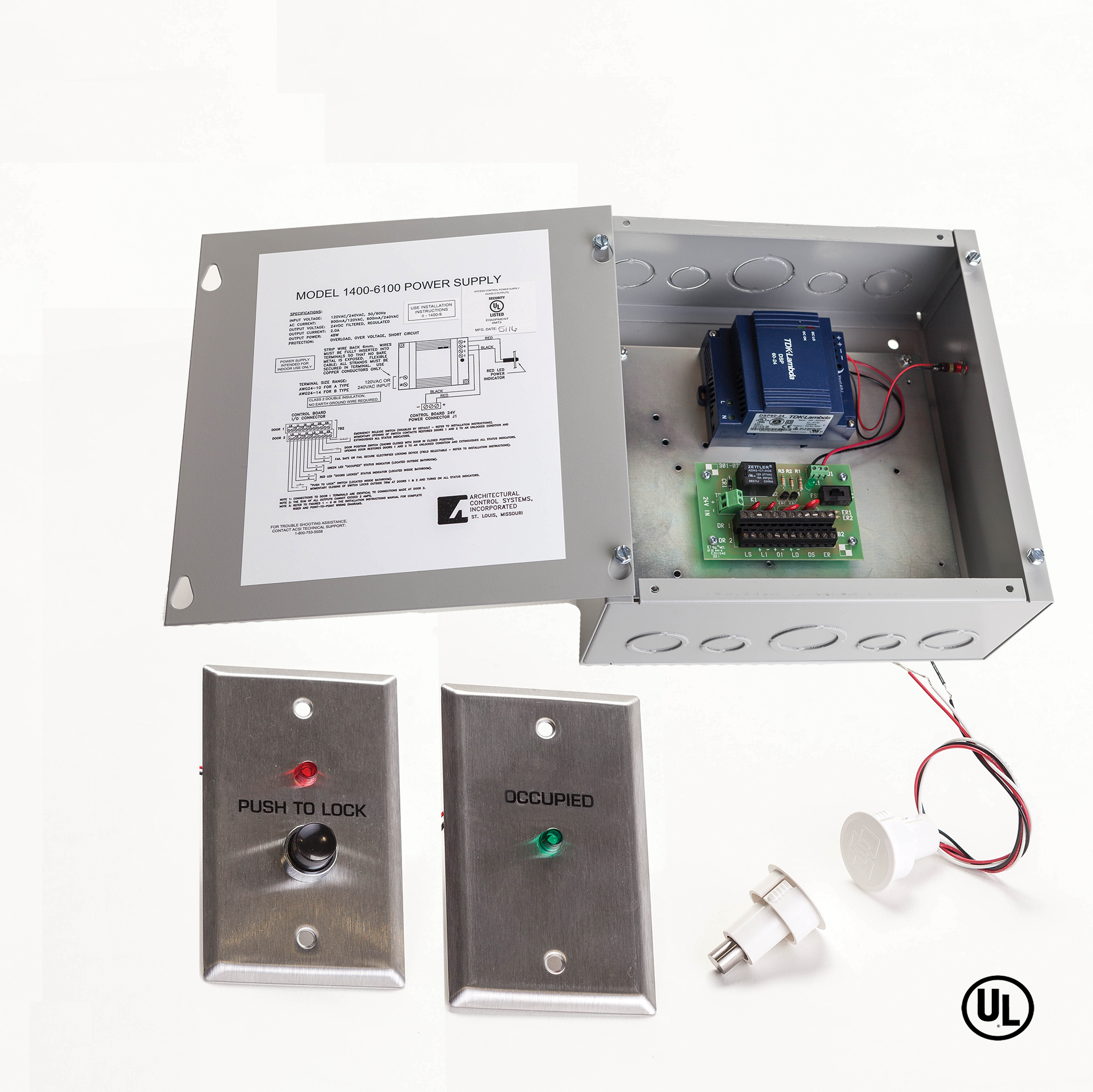 Features
Fail safe system – doors will unlock when power is removed
Free egress at all times
User privacy
Eliminates accidental lock-out from either room to the bathroom
Mechanical key override allows personnel to enter during an emergency
2A load capacity
Inputs available for optional emergency release switch when urgent unlocking of the door is required
Convenient field wiring of system components
Options
1330-3 Emergency Release
1320-1 Pushbutton Switch
Description of System
When the bathroom is not occupied, both doors are unlocked and all indicators are extinguished.  Upon entering the bathroom from one of the rooms, the occupant depresses the inside pushbutton switch to lock both doors (both doors must be closed in order for them to lock).  When the doors lock, the red indicators inside the bathroom indicate that both doors are locked from the outside.  The green indicators outside the bathroom indicate that the bathroom is occupied.
Note: Both doors are always free egress and can be unlocked mechanically from the outside with a key.  When the occupant exits either door, both doors automatically return to the unlocked condition and all indicators are extinguished.
ACSI Series 6100 Communicating Bath Door System is designed to coordinate access to a common bathroom facility from adjoining rooms. This system allows more efficient utilization of floor space in facilities by eliminating the need for a bathroom in each room.